20% OFF 2018-2019 SEASON TICKETS AND 50% OFF CELTIC CONCERT TICKETS
Save 20% on Season Tickets AND get 50% OFF tickets to our April 2019 Celtic concert!
Save on Your Season Tickets and the Chorale Singers' Celtic Concert in April!
From now until Friday, September 28, buy your 2018-2019 adult or senior season tickets at 20% OFF individual ticket prices, and you can get 50% OFF your adult or senior ticket to:
Your 2018-2019 season ticket will include one ticket with early seating to each of these exciting performances:
October 14, 2018:

Comin' for to Carry Me Home

– Songs of Faith, Hope, and Deliverance.  This is a concert of African-American Spirituals.
December 2, 2018: Traditional Favorites in 21st Century Gift Wrap – Our holiday concert of new holiday arrangements of old favorites, with Apollo Chamber Brass
March 10, 2019: Rutter's Mass of the Children and Other Songs of Childhood, performed with the St. Vrain Singers and more of our local young singers.  We will be accompanied by orchestra.
*Venue for the May, 2019 concert is to be announced.  All other concerts are held at LifeBridge Christian Church in Longmont.
When you use the PayPal button on this page to purchase your 2018-2019 season tickets, you can also enjoy a savings of 50% when you purchase your ticket to A Celtic Spring on Sunday, April 7, 2019.
Our season ticket holders enter a few minutes ahead of the rest of our audience and get to choose their favorite seat.
This Offer Expires on Friday, 9/28/18 at 11PM Mtn
To Request a Copy of Our Season's Performances, Please Share Your Contact Information in the Form Below.
We do not share your contact information with any other organization.  You'll typically receive 1-2 pieces of mail from us each year and 2-4 email messages per month when you share your information with us.  By sharing your contact information, you will be added to our mailing list and our email list, either or both of which you may request that your information be removed at any time.
Click any of the images below to read more about each of our 2018-2019 major concerts:
Season Tickets at 20% Off
April, 2019 Celtic concert tickets at 50% Off with Season Ticket Purchase
A Great Addition to Your Season Ticket!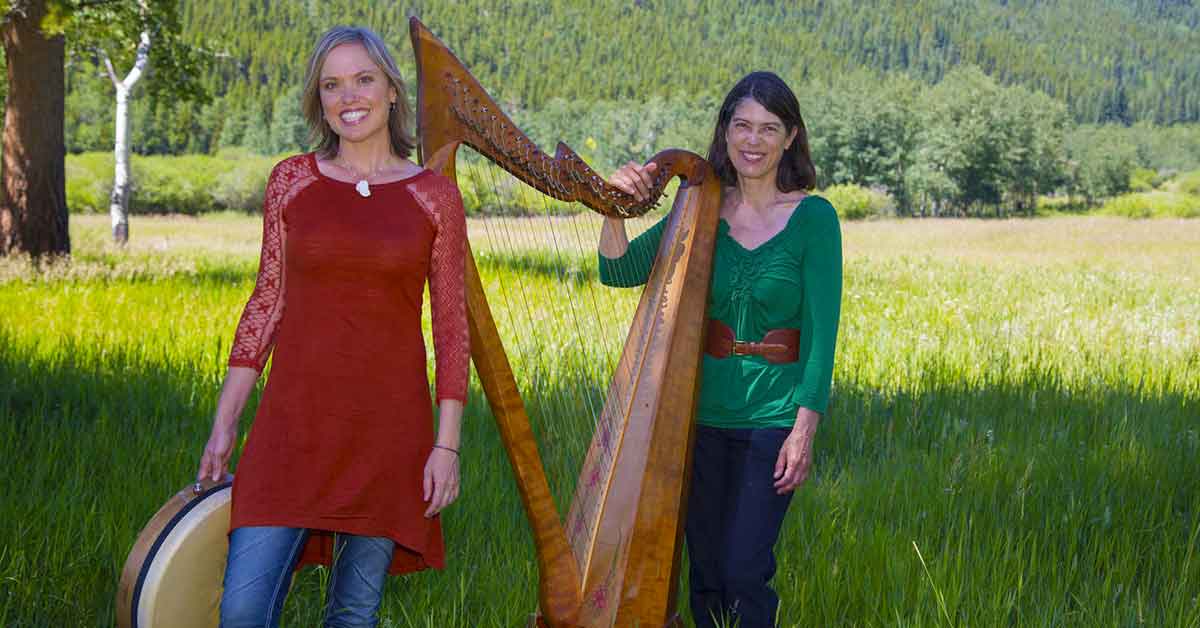 The Chorale Singers perform with traditional Celtic duo, Beth Gadbaw and Margot Krimmel at Westview Presbyterian Church in Longmont.
View Your Shopping Cart Here
Please join our Email Audience to receive updates about these performances and other activities throughout the season.  Sign up on our Home or Contact Us page today!
##
The Longmont Chorale is a nonprofit Longmont choral group, an SATB choir which performs four major concerts in Longmont each season in addition to several other performances.  Concert tickets and information are both available at LongmontChorale.org/Tickets.