How to Join the Longmont Chorale
Be a part of one of the western United States' longest-running community choirs!
Your Next Opportunity to Join is:
Monday, October 23, 2023 at 7pm or
Monday, October 30, 2023 at 7pm.
*Rehearsal details are below.
Sing With Us!
We are an adult and student choral group in the Longmont, Colorado area.  If you are interested in singing with us or just want more information about our performances, please send a request to us using the form at the bottom of the page, and you will receive an informative email.
We are a non-auditioned group.  Each prospective member need only sing a few simple pitch matching exercises, which is done privately with our Artistic Director.  We welcome your voice and hope you will join us!
Join a rehearsal, sing, and meet our Chorale members.  We encourage student participation (high school and up) as well.  Our student singers pay no dues!
For specific details on place, dates, and times of rehearsals, see our rehearsals & schedules information below.  Other important membership information is  below for you, too.
Thank you for your interest. I'll see you at rehearsal!
-Bob Balsman, President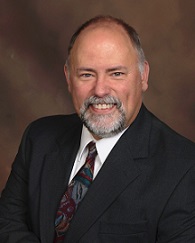 Looking for Tickets?
Click Here to View Ticket Information:
Chorale Members,
Click on This Button
to Access Rehearsal Tracks:
You can also click on Members Area,
which is under Join in the top menu.
Messiah Lutheran Church
1335 Francis St, Longmont
Please come early the first night, as we will be handing out music and getting acquainted.
After the Christmas holiday, rehearsals resume the first Monday after New Year's day, unless that day is an observed holiday.
Regular Rehearsals: every Monday night leading up to a performance (except holidays).  There is one last regular rehearsal on the Friday night before the concert.
Time:  7:00 pm (full chorale), 6:00 pm (Viva Voce ensemble only)
Venue for our rehearsals: Messiah Lutheran Church, 1335 Francis St, Longmont
Dues: $50/concert (includes music). There are no dues for our 4th of July performances.
Newcomers are welcome to visit at no charge before dues are expected to be paid by our third rehearsal. Students are exempt from paying dues.  (NOTE: There are no dues for the summer patriotic concerts.)
Dress Rehearsals: All dress rehearsals are at our concert venue unless notified otherwise.  Dress rehearsals are held the Friday before the concert, again unless otherwise stated.  Dress rehearsals are casual, not in concert attire.
Important Membership Information
We are a non-auditioned group, and all are welcome. Our only request of newcomers

is to do a few simple pitch matching exercises, sung privately for the Director.

Come a bit early on the first night of rehearsal for each new concert cycle to allow

extra time for new music distribution and seating.

Rehearsal times and dates are shown in the

Chorale Information Sheet

,

which will

be handed out with the music, providing important information about all aspects of

Chorale rehearsals and performances. The information is also contained in those

notes.

During rehearsals there is a short break in the middle or individual breaks as needed.

Seating may be assigned by the Director for proper balance of the voices. Once your

location has been assigned, you will be expected to be in that same location, promptly

at the start of rehearsals.

Singers are expected to participate in all rehearsals.  Exceptions of more than 2

absences per concert cycle will require notification to, and acceptance by, the Attendance Committee

.

In order to sing at the concert, singers must attend at least one of the first two rehearsals of each concert cycle.  Singers must also attend dress rehearsal in order to sing at the concert.

Please bring a pencil/eraser.

No

ink or marker is allowed on any of the music owned

by the Chorale or on loan from other groups.  

Please do not hole punch or staple any music which is on loan from other groups.  Our Librarian can answer any questions you may have in regards to what can or cannot be done with sheet music.

If desired, bring a personal container of

water

 – please, no other liquids that may stain

the furnishings of our rehearsal venue.

Please be mindful and respectful of the church venues used for

our rehearsals and performances, as parishioners and others may be present.

Temporary cardboard music folders are provided to contain all music during regular

rehearsals.

Some music can be purchased if you desire to own your own copy, but

the Chorale generally retains all music for its library.

Black performance folders are used during the concerts.  They can be purchased at

www.mymusicfolders.com

 

if you desire this style, and we encourage it

.

A discount

rate for performance folders may be available with a group purchase at the beginning

of the season.

For continuity, singers are encouraged to participate in all concerts of the entire

season, but this is not strictly mandatory.  If you cannot sing all performances of a

singular

 concert (if there are multiple performances for that concert), it will require

notification to, and acceptance by, the Attendance Committee.
Your voice is important to the total sound, so please be as diligent as possible.
We love to hear you sing!